We are Scientific Solutions, a consultant and recruitment firm specialised on scientific expertise for Life Science companies. Everything began in 2008 when we felt there was a need for an alternative staffing solution focused on Life Science. Although, if you want to be precise, we guess you could say that everything started with the quarks. If they didn't combine and mix to create protons and neutrons in a fraction of a nanosecond after the Big Bang, we wouldn't be here. They showed us the power of chance encounters and mixing with others. And when we do that, when we decide to share our experiences, resources and skills with each other, we have the possibility to create something bigger, something better.
Anyway, our primary focus is to provide the best candidates for your organization or project and we aim to create partnerships that lead to mutual growth and development. We specialise in management and specialist roles mainly within Regulatory and Medical Affairs, QA, PV, Medical Device and Compliance.
With our industry experience, international network of professionals and understanding of the constantly changing corporate landscape we help clients attract the best available candidates for their business needs. So whatever your needs, please let us know and we will most likely be able help. And if you happen to know any cool facts about quarks, do share!
All assignments stem from our clients need for specific talent, either when the internal pool of candidates is inadequate, for reasons of renewal or simply for benchmarking. We provide our clients with customised solutions of scientific professionals- temporary, permanent or somewhere in between.
If there is a problem with head count, Scientific Solutions can provide consultants for short or long term contracts. All our employees have an educational or professional background within Life Science and will most often hit the ground running. Saving valuable time and management focus.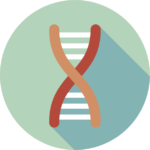 When our clients are in need of highly specific talent or senior management positions, we can offer executive search to identify and validate the best candidates. For some roles the client may not want to advertise or there are very few candidates, none of whom are in the market for a new job. So we investigate our networks and that of our strategic partners, we look for candidates in proprietary, as well as public, databases, search relevant companies and may complement this with strategic advertising in select media.
For permanent positions we help our clients with all elements in the recruitment process, or adapt the process to the needs of our clients. We identify suitable candidates within our network and through advertising and we perform interviews, personality analysis and take references. We may also assist in all the steps acting as a sounding board for the recruiting line manager to facilitate the on-boarding of new employees.
Examples of previous assignments
Associate Director Product Design
Research physician – CVGI
Medical Director
Biostatistician
Associate Director Analytical Development
Director Pricing and Reimbursement
HEOR Manager
Value Demonstration Leader
Director Product Development
Sales Manager- BioTech
Associate Director Lead Generation
Disease Area Clinical Expert
Sr Research Physician
Product Support Specialist
Sales Reps- Pharma and BioTech
Sr Biostatistician
Drug Safety Manager
International Project Manager
Clinical Lead
CRA-1 and 2
Sr CRA
CTA
Dental Specialist
Medical Liaison
Patient Safety Mgr
Discovery Information Scientist