Head of Host-Microbiome Interactions (Detta uppdrag är avslutat)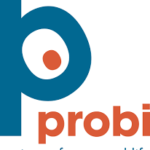 Detta uppdrag är avslutat
Probi AB is a publicly traded Swedish bioengineering company that develops effective and well-documented probiotics. Through its world-leading research, Probi has created a strong product portfolio in the gastrointestinal health and immune system niches. Probi's products are available to consumers in more than 30 countries worldwide. Probi's customers are leading food, health-product and pharmaceutical companies in the Functional Food and Consumer Healthcare segments.
Probi is looking for a candidate for the position of Head of Host-Microbiome Interactions. This new function will have the responsibility of driving our R&D activities within the field of microbiology, with a focus on host-microbe interactions. The position, which requires a highly capable and motivated individual, possessing excellent interpersonal skills, is located at Probi headquarters, Ideon Science Park in Lund, Sweden.
This is a unique opportunity for someone who is interested in working at a leading company in probiotics and wants to help develop health-related products.
Responsibilities
To be our scientific expert on gut microbiology and host-microbe interactions and contribute with in-depth knowledge to R&D activities in this field
To give scientific input on the design of Probi's clinical and preclinical programs, and to the interpretation of results
To lead Probi's efforts to characterize the microbiome in clinical studies and interpret results, including ensuring efficient and cost-effective collaborations with CROs
Preferably also responsible for

sequencing of Probi's probiotic strains in collaboration with CROs, including prediction of function

overseeing in vitro characterization of host-microbe interactions
Background
PhD in microbiology
At least 10 years of research experience, focusing on human gut microbiota, intestinal commensals and host-microbe interaction studies
Solid background in human gut metagenomics for characterization of intestinal flora, including advanced bioinformatics skills
Focus on the implication of the microbiome for the host, i.e., experience from metabolomics, proteomics and/or host-microbe interaction in vitro assays with mammalian cells or tissue
Expertise in microbial genomics for characterization of bacterial strains is an advantage
Experience collaborating with the industry is an advantage
Excellent communication skills in English, both written and oral
Success Factors
You have a strong drive and can independently and efficiently manage your projects while being collaborative and enjoy the work on a team and are able to form strong cross-functional relationships in different cultural settings. You are careful, focused and detailed in your work yet possess the flexibility to meet various demands and priorities.
What we offer
Probi is a company that is experiencing strong growth characterized by an entrepreneurial spirit that has a clear R&D focus. The climate is open and supportive. We offer a unique opportunity to be part of a growing probiotic R&D team at a leading research company. The R&D group, covering project management, clinical trials, scientific support and discovery, consists of ten people with various backgrounds, all of whom contributes with their expertise to Probi's R&D pipeline. The R&D department is supported by the product formulation team, expertise in production and a probiotic lab.
Information and application
The recruitment is handled by our recruitment partner, Scientific Solutions (www.scientificsolutions.se). For more information regarding the position, please contact Sara Gustafsson, or Daniel Krumlinde at Scientific Solutions.
Please send your electronic application, including a detailed CV and publication record, to sara.gustafsson@scientificsolutions.se
Contact information
Sara Gustafsson
Mail: sara.gustafsson@scientificsolutions.se
Mob: +46 70 973 17 47
Daniel Krumlinde
Mail: daniel.krumlinde@scientificsolutions.se
Mob: +46 76 344 11 21