Nordic Regulatory Affairs Assistant (Detta uppdrag är avslutat)
OBS! Sista ansökningsdag har passerat. Urval av kandidater pågår.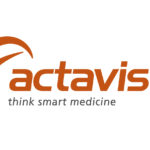 Actavis Group is among the five leading generic pharmaceutical companies in the world, with 10,000 employees in close to 40 countries. Founded in 1956, the Group now operates across five continents and has its headquarters in Iceland.
Actavis aims to recruit and retain people that share the Company?s core values, which we call The Actavis Way. When you walk The Actavis Way you think smarter, look beyond, keep it simple, are connected and show accountability.
During 2012, Actavis will form a Nordic organization with a new head office in Stockholm, Sweden and need to recruit several professionals to newly created positions. For recruitment to positions within Pharmaceutical Affairs will Actavis collaborate with Scientific Solutions.
As a Nordic Regulatory Affairs Assistant at Actavis, you are responsible for assisting the regulatory team with administrative tasks.
The position is placed at the Nordic office, Kungsholmen Stockholm.
Main responsibilities:
Archiving of regulatory documents electronically as well as in paper copies.
Updating of various databases, e.g. Fass, Felleskatalogen, DKMAnet etc.
Proof reading of regulatory texts and artwork.
Assist the regulatory staff with artwork creation.
Participate in regulatory team meetings.
Required Qualifications:
Previous experience from administration in the pharmaceutical industry.
Experience from work in a Regulatory team, preferably in a Nordic organization.
Strong skills in English and preferably in at least one Nordic language.
Desirable personal characteristics:
Strong organizational skills.
Positive and curious.
Ability to handle several tasks simultaneously.
To succeed in this role you should appreciate administrative and coordinating tasks. Furthermore, you must be effective and enterprising, and have the ability to handle stressful situations. You should also have the ability to create and maintain good relationships with your colleagues, and take great responsibility for your own work.
You apply for this position via an external application site (follow this link), with your CV and a short personal letter.
Apply as soon as possible, no later than May 25th.
For further questions, please contact Sara Tomicic, recruitment consultant at Scientific Solutions, +46 709 73 17 47.