Nordic Team Leader, Regulatory Affairs (Detta uppdrag är avslutat)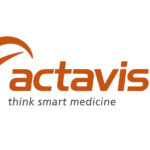 Actavis Group is among the five leading generic pharmaceutical companies in the world, with 10,000 employees in close to 40 countries. Founded in 1956, the Group now operates across five continents and has its headquarters in Iceland.
Actavis aims to recruit and retain people that share the Company's core values, which we call The Actavis Way. When you walk The Actavis Way you think smarter, look beyond, keep it simple, are connected and show accountability.
During 2012, Actavis will form a Nordic organization with a new head office in Stockholm, Sweden and need to recruit several professionals to newly created positions. For recruitment to positions within Pharmaceutical Affairs will Actavis collaborate with Scientific Solutions.
As a Nordic Team Leader, Regulatory Affairs at Actavis, you will be managing your team and be overall responsible for regulatory activities in connection to submissions of new products and Life Cycle Management for approved products. The position is placed at Pharmaceutical Affairs at the Nordic office at Kungsholmen, Stockholm.
Main responsibilities:
Manage your team and oversee that the product portfolios are well balanced and the workload is spread evenly among the regulatory staff.
Respond to general queries addressed to the Nordic regulatory office.
Maintain a system for filing to ensure the availability of accurate information for the product portfolio.
Manage regulatory activities in the Nordic countries, e.g.;

o Preparation, submission and follow up of national applications for new marketing approvals.
o Proof reading of regulatory texts.
o Changes in Art Work.
o Submission of national notifications and applications.

Act as the Nordic contact person and communicate with local Drug Regulatory Authorities.
Continuously maintain local knowledge of applicable legislation within the responsibility area and to inform local and corporate persons, when necessary.
Responsible for regulatory coordination with other functions such as logistics, sales, marketing and launch when needed.
Required Qualifications:
Higher education – preferably degree in Pharmacy, Medicine or equivalent.
Substantial experience in a Regulatory Affairs team with very good knowledge of Nordics local legislation and guidelines.
Good understanding of market dynamics and requirements in the Nordic region.
Experience from an international work environment.
Excellent skills in the English language and preferably in at least one Nordic language.
Desirable personal characteristics:
To succeed in this role, you should have strong organizational skills with the ability to lead projects within tight time frames. Furthermore, you should have strong leadership abilities, excellent communication and enterprising skills and be able to establish and maintain effective working team relationships.
You apply for this position via an external application site (follow this link), with your CV and a short personal letter.
Apply as soon as possible, no later than June 13th.
For further questions, please contact Sara Tomicic, recruitment consultant at Scientific Solutions, +46 709 73 17 47.