Senior Specialist Drug Safety (Detta uppdrag är avslutat)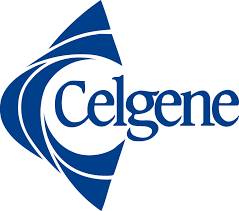 Celgene is a global biopharmaceutical company leading the way in medical innovation to help patients live longer, better lives. The purpose of the company is to discover and develop therapies that will change the course of human health. Celgene values the passion for patients, quest for innovation, spirit of independence and love of challenge. With a presence in more than 70 countries – and growing – Celgene looks for talented people to grow their business, advance their science and contribute to their unique culture.
Celgene is now looking for a Senior Specialist Drug Safety to strengthen their organization in the Nordics.
In the role as a Senior Specialist Drug Safety, you will work in a highly skilled team responsible for all safety issues. You will manage and maintain the handling of adverse events and information queries for investigational and marketed products and will be responsible for monitoring all safety aspects in accordance with both internal and external guidance.
Responsibilities will include, but are not limited to, the following:
Ensure that the safety information on all Celgene products is up to date at all times.
Establish and maintain a procedure-based system ensuring collection of adverse event reports and complaints from Celgene products.
Manage adverse event reports and information queries for Celgene products to local Nordic Health Authorities according to international and local Nordic regulations and corporate Standard Operating Procedures (SOP's).
Ensure collection of data on customer complaints and ensure that all complaints are forwarded in line with the international and national SOPs for product quality complaints.
Be responsible for the ongoing Drug Safety training, as well as supporting the ongoing risk management training of all Celgene Nordic employees, contractors and relevant staff of third parties.
Continuously maintain local knowledge of applicable legislation within the responsibility area.
Participate actively in Celgene's European and Global Safety Network, including contribution to the development and maintenance of Corporate policies, SOP's and associated documents on safety data handling.
Represent Celgene's interest in national and international safety forums and influence groups (board member of the pharmacovigilance committee within LIF, Sweden).
Support a proper and timely preparation, implementation and follow up of the Risk Minimization Program (RMinP) for all Celgene products in the Nordic.
Required qualifications
Medical, pharmacy or life science degree.
At least 5 years of experience within the pharmaceutical industry, preferably with at least 2 years in pharmacovigilance.
Comprehensive knowledge of drug development, commercialization processes, and related business implications.
Comprehensive knowledge of local and regional pharmacovigilance legislation, ICH guidance and the obligations on pharmaceutical companies to health authorities, health professionals and patients.
Excellent verbal and written communication skills in English and one or more of the Nordic languages (Swedish, Norwegian, Danish).
Desirable personal characteristics
Thorough, structured and strong organizational skills.
Service-minded approach.
Ability to innovate, analyze and solve problems with minimal supervision and with an attention to details.
To succeed in this role you must have the ability to pursue issues and to influence outcomes, and to structure your own work. Furthermore you are passionate about pharmacovigilance and you should be an excellent team player.
Questions and application procedure
This recruitment process is managed by Scientific Solutions, Celgene's recruitment partner. All questions are referred to Henrik Alexandersson (+46 733 101 721) or Sara Tomicic (+46 709 731 747) at Scientific Solutions.
To apply for this position, please send your CV and a short personal letter to cv@scientificsolutions.se. You will then soon be contacted by Henrik or Sara.
Apply as soon as possible, no later than April 15.